Norah,
You're getting bigger every day. You're such an easy-going baby. Your mommy and I don't know what to do with ourselves. We're learning how to take care of you, it's much different than your sister. For example, she wanted to be swaddled, you want your hands free. You also like to cuddle, which Hannah didn't. You will sleep on daddy's chest, and Hannah only did that in her first 4 weeks or so. In the morning, you lay in bed with mommy and daddy until Daddy gets up with Hannah, then you're content to lay with mommy for a little while longer.
Your sister loves you, and wants to pick you up, hug you, kiss you, and generally smother you with affection, which is sweet, but she doesn't fully understand "Slow and Gentle" yet. So we're still working with her on that.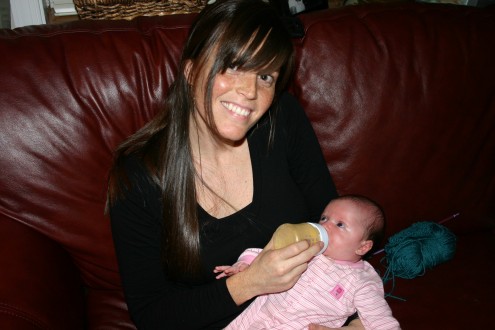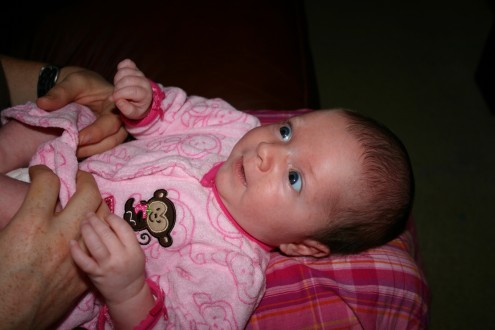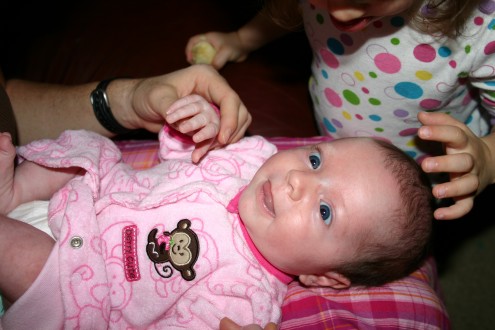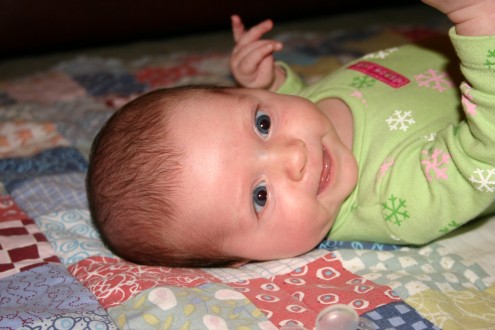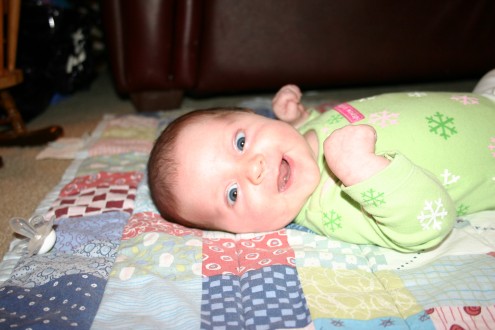 At the time of this writing, Norah was 1 month, 7 days old.
At the time of this writing, you were 2 years, 4 months, 8 days old.